ELCA Faith Lens's Blog
Weekly Bible studies that engage youth and young adults in connecting world events with the Bible, faith, and everyday life.

Tuesday, November 24, 2020
November 29, 2020–God's Word Will Not Pass Away
<![CDATA[
Scholar Seth Moland-Kovash, Palatine, IL
Warm-up Question
What is the oldest human-made object you've ever seen in person?
God's Word Will Not Pass Away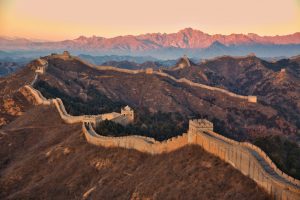 Geologists estimate the Grand Canyon started forming 6 million years ago. "Sue," The Tyrannosaurus Rex skeleton at the Field Museum in Chicago is estimated to be 65 million years old. The Great Wall of China was built in 221 BCE. Stonehenge is estimated to have been built around 2000 BCE. The world is full of very old things, things that have lasted a long time. Sometimes those are things humans made and sometimes they are naturally occurring. Either way, we are surrounded by things that have lasted a very, very long time.
Archeologists in Egypt have been making some very interesting discoveries recently. In November of 2020, they discovered 200 sarcophagi (or coffins) from around 500 BCE. Scholars found them in an area that acted as a necropolis (or cemetery) for the ancient capital of Memphis. They are probably the bodies of priests or high-ranking court officials and will teach us a lot about ancient Egyptian society. 
Discussion Questions
What do you think about when you see something as old as the sarcophagi from ancient Egypt?
What are you most curious about concerning life 2500 years ago?
What from your life would you want to last, so that your great-great-grandchildren could see or know it?
First Sunday of Advent
(Text links are to Oremus Bible Browser. Oremus Bible Browser is not affiliated with or supported by the Evangelical Lutheran Church in America. You can find the calendar of readings for Year A at Lectionary Readings.)
For lectionary humor and insight, check the weekly comic Agnus Day.
Gospel Reflection
As we enter the season of Advent and a new church year, our Gospel readings encourage us to look forward. We look forward to the time when Jesus will come again. Jesus tells his disciples in today's reading that heaven and earth may pass away, but God's word will not pass away. Generations come and go. Kingdoms and empires have come and gone since Jesus' words. But the promise of God is eternal.
The promise of God, sealed in our baptism and spoken over us, is that we are God's beloved children.  And nothing can take that away. The season of Advent reminds us that Jesus is coming. We look back in memory to the time when Jesus came as a little boy to Bethlehem. At the same time, we look forward with trust and hope to the time when Jesus will come again. That is the sure promise – no matter how long it takes and no matter how many generations come and go, God's promise that Jesus will come to bring true justice and true peace to the world will never be broken.
Discussion Questions
Do you light Advent candles or an Advent wreath in your home to mark these weeks? How might doing so help you focus your waiting?
How hard is it for you to be patient? What is it like for you to wait for some promised gift or special event?
What helps you to trust a promise? Does it help to have a reminder or some little hints of evidence?

  
Activity Suggestions
Write an Advent/Christmas card to senior or shut-in members of your congregation. Remind them that God loves them and nothing can take that away.
Closing Prayer
Eternal God, remind us that you are always with us, you have always been with us and always will be with us. Amen.
The post November 29, 2020–God's Word Will Not Pass Away appeared first on Faith Lens.
Tuesday, November 17, 2020
November 22, 2020–Helping Your Neighbors
<![CDATA[
Danny Stone, Marion, IA
Warm-up Question
What are your favorite non-profit organizations?
Helping Your Neighbors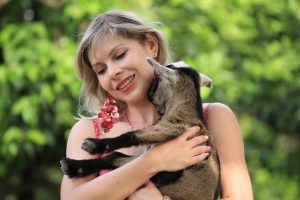 There are few ELCA youth directors who wake up every morning and separate the goats from the sheep.  I get to live out today's Gospel twice a day! I serve full-time at Faith Lutheran Church in Marion, Iowa and live on a 40 acre farm animal sanctuary which cares for 60+ animals.  My wife, Alison, and I founded Hercules' Haven as a forever home for animals.  It is a place where people can come to experience grace, compassion, and grow in empathy.  With church and farm, non-profits rule my life.
As you can imagine, 2020 has been difficult for non-profit organizations.  Our friends at the local rescues struggled during the shutdown.  All in-person fundraising events were cancelled, volunteers stayed home, and each organization had to double-down with skeleton crews. Everyone pivoted to online fundraising and eventually helpers returned.  Grants and gifts helped make up the difference, and we welcomed Zoom visitors from across the country.  
2020 had another surprise for Central Iowa and its struggling charities.  On August 10th, a powerful storm system moved across the Midwest.  This "derecho" pummeled communities from Iowa to Indiana.  A narrow band over Cedar Rapids had gusts over 140 mph.  That is equal to an EF3 tornado or Category 4 hurricane.  1.9 million utility customers across the region lost power. The storm devastated the greater Cedar Rapids area.  The city lost 60% of its tree cover, crops were destroyed, and most homes suffered mild to severe damage.  The homeless population doubled overnight when the fire department deemed 1000 homes, apartment buildings and businesses "unsafe to occupy."  
Once animals were secure, the Cedar Rapids animal rescues mobilized to help each other and the community.  The Atomic Salon, a plant-based salon and yoga studio, closed to "normal operations" and became a distribution center for necessities and hot vegan meals.    New groups organized to gather aid, share supplies, and offer comfort.  The "animal people" joined the growing volunteer army that spread out to help their neighbors.  It was one of the few times in American history, when suburban dwellers would gladly welcome a masked stranger waving a chainsaw.
National press coverage briefly reported the Iowa storm, but the story was buried by a busy news cycle.  Many in Iowa felt that they were being ignored by the rest of the country.  Insurance claims reached 1.8 billion dollars by November 9th.  Many homes have tarped roofs, missing doors, and damaged siding.  Contractors are booked until October of 2021.  We are thankful for all our new friends who traveled to offer help.  Life goes on and we cope the best we can.  Fields need to be prepped for spring, non-profits still help people and animals, and neighbors still help neighbors.
Discussion Questions
2020 feels like a string of disasters, one after another.

 

What are some of this year's disaster stories?
How have non-profit organizations aided disaster victims?
Christ the King Sunday
(Text links are to Oremus Bible Browser. Oremus Bible Browser is not affiliated with or supported by the Evangelical Lutheran Church in America. You can find the calendar of readings for Year A at Lectionary Readings.)
For lectionary humor and insight, check the weekly comic Agnus Day.
Gospel Reflection
The parable of separating goats and sheep is the last parable in Matthew's Gospel. This was Jesus' final lesson before his crucifixion and resurrection, and he chose to talk about barnyard animals?  
Parables based on farming metaphors were a natural way for Jesus to affect his audience.  Even those living in cities saw flocks in the fields and animals in the market.  Farming stories are rarely part of today's life.  According to the Farm Bureau, only 2% of Americans live on a farm or ranch.  If you are lucky enough to have a farm kid in your group, now is their time to shine.
Why do you need to separate goats from the sheep?  Everyone is friendly in the field, but at feeding times and bedtime, goats are … jerks.  They bash and butt the sheep away from the grain and will push their wooly friends out of their shelter into the rain.  "Stubborn as a goat" is a real thing and being "sheepish" is also true.  Honestly, sheep are easy and agreeable.  Goats cause far more mischief.  
Jesus wanted to help us understand the "final judgement."  Righteous sheep are on the right. Undesirable goats are sorted to the left.  The King blesses those on the right for their works of kindness to others.  The goats on the left are cursed for ignoring others. In all things, we must remember that Jesus separates and judges – Jesus judges.  Throughout history and definitely today, we are too eager to judge.  Leave the judgements to Jesus and go out and serve others.
Discussion Questions
When have you felt that someone was judging you?
When have you judged someone else?
How do you think Jesus will judge you? Your family? Friends? Our leaders?  By what standard?
Activity Suggestions
Closing Prayer
Dear heavenly Father, blessed Son and inspiring Holy Spirit, help us through the storms of 2020.  Challenge us to serve and remind us to withhold judgement.  In your name we pray. Amen.
The post November 22, 2020–Helping Your Neighbors appeared first on Faith Lens.
Tuesday, November 10, 2020
November 15, 2020–Business-wise
<![CDATA[
Angie Larson, Alexandria, MN
Warm-up Question
How old should you be  to start your own business? What kind of business would you start?
Business-Wise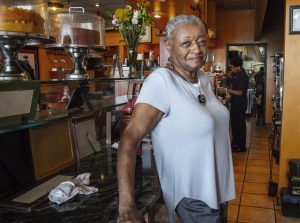 Hundreds of people have used their time during the pandemic to start a new business. Feyi Raimi-Abraham has used the time to start the Black Dementia Company (BDC).  BDC creates  items such as adult coloring books, puzzles, and calendars featuring Afro-Carribean scenes. Paula Grady applied for over 500 jobs after a pandemic layoff, which led her to start a scented candle business in her own home studio called Osme Candles. Kim Brookes started a luxury scented jewelry company which features jewelry carrying essential oil fragrances for the wearer. 
When asked how they went beyond rejections from hundreds of companies and personal discrimination from those who told them they couldn't be successful, these women cited their previous life experience. They are 52, 57, and 59 years old. Paula says, "I don't understand why experience isn't valued more; companies need people who have been around the block and have encountered situations before. You have life experience and working examples to draw on."
Discussion Questions
Why do you think companies rejected Feyi, Paula, and Kim's endeavors?
How would age affect someone's ability to use their talents to start a business?
What emotions would you feel if you were rejected because of your age?
Twenty-fourth Sunday after Pentecost
(Text links are to Oremus Bible Browser. Oremus Bible Browser is not affiliated with or supported by the Evangelical Lutheran Church in America. You can find the calendar of readings for Year A at Lectionary Readings.)
For lectionary humor and insight, check the weekly comic Agnus Day.
Gospel Reflection
This passage is frequently called the parable of the talents. A master, going on an extended trip, delegates responsibility to his employees. He entrusts each of his servants with a great deal of money (a talent is considered more than 15 years salary).  The first invests wisely and makes an equal amount in return. The second receives two talents and returns two more in profit. The third servant plays it safe.  He hides the money so he can return it to the master in the same state as it was given to him. This makes the master angry.
This story is often misused.  It is interpreted to say that if you give yourself out to the world through your gifts, talents, treasures, prayers, you'll get an equal amount in return. Yet, God isn't some cosmic vending machine into which you put something and you get something equal back. The truth of this parable is that we're given gifts to use, not to hide away in fear.  We put them out there with boldness, knowing that they come from God. Our insecurities, our fear of rejection, and our concern about other people's judgements often get in the way of using what God has given us. When Christ came, he freed us with his love.  We will never be rejected by God and we will always be loved. We can be brave in this freedom!
Discussion Questions
How would you feel if you gave someone a really cool present to use and they never used it?
What are some of the things that get in the way of us sharing our gifts, talents, and time?
Are there ways in which we sometimes expect God to be like a cosmic vending machine? When have you done that?

 
Activity Suggestions
Do a mini-talent show. Ask members of your group to show off their talents; this can work if you're meeting virtually as well. For example, can they touch their tongue to their nose? Lip sync to a song? Drum a beat using pencils? Perform a sock puppet show? Share your talents.
Closing Prayer
Blessed Savior, We thank you that you gave your whole life for us so that we can be free to help our neighbors with the talents you have given us. Help us to see ways to bring your kingdom to earth in service of our neighbors. Forgive us when we err and guide us to care for the least, the lost, the lowest, and the lonely in our communities. Direct us to use our resources for others. In your name we pray, amen.
The post November 15, 2020–Business-wise appeared first on Faith Lens.
Tuesday, November 3, 2020
<![CDATA[
Mary Ellen Helms, Loveland, OH
Warm-up Question
Imagine a world where commerce stopped immediately and you couldn't just go to the store or order items which you need online.  What is the number one item you'd like to have on hand in large quantities?
Be Prepared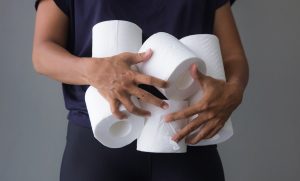 Have you ever known a "prepper"? Preppers are people who prepare for emergencies or disasters by storing large quantities of items they might need. With some stockpiling dehydrated food, water, flashlights, extra batteries, and even ammunition, prepping has become a growing industry in the United States during the past few years.  It has seen an enormous uptick during the Covid-19 Pandemic. In lots of ways, this makes sense.  At the onset of the virus, there were shortages of everyday items such as toilet paper, cleaning supplies, and PPE (personal protection equipment). Fortunately, many of the supply chains have caught up to the extreme demand placed on them earlier this year. 
While we might laugh at the idea of having lots of astronaut ice cream or beef jerky on hand (my favorite prepper snack!), people who prepare for disasters often weather the storm better than those who make no plans. "Be Prepared" is a motto often attributed to the Boy Scouts, but many other groups  prepare us for emergencies and disasters. Check out https://www.ready.gov/kids/teens to learn about some of the ways teenagers can be helpful during the event of an emergency.
Being prepared is an important life skill all can develop. It goes beyond having what you need and extends to planning the response you'll make when something unexpected happens.
Discussion Questions
What are some ways that you and your family prepare for disasters?
What unexpected events have happened in your life? How was your family prepared or not prepared for these occasions?
How does talking about situations like preparedness increase or decrease your worry? Why might it be important to be prepared for disasters?
Twenty-third Sunday after Pentecost
(Text links are to Oremus Bible Browser. Oremus Bible Browser is not affiliated with or supported by the Evangelical Lutheran Church in America. You can find the calendar of readings for Year A at Lectionary Readings.)
For lectionary humor and insight, check the weekly comic Agnus Day.
Gospel Reflection
 Jesus uses parables to teach us and so we can approach the Parable of the Ten Bridesmaids by asking, "What is Jesus trying to tell us?" We can't tie a pretty bow on this parable.  This one leaves us struggling.  
Ten bridesmaids gather, waiting for the bridegroom. Five prepare with all they will need; five do not have the necessary oil for lamps. When the unprepared bridesmaids ask those with oil to share, the prepared ones answer, "No, go get some from the dealers!"  The usual Sunday School answer would be,  "We'll share!"  So, this seemingly selfish attitude tells us something more is going on here than a teaching on generosity. While the unprepared bridesmaids are gone, the door shuts and they lose their opportunity to share the feast . 
This story is not one about sharing resources with the marginalized or outcasts – there are plenty of places where that value is clearly evident in scripture. This parable talks to us about being patient and prepared for the coming of the Messiah. Part of our responsibility is to be ready for the Messiah. 
However, this parable says we can't be perfectly prepared. "Keep awake, therefore, for you know neither the day nor the hour." While we can seek to be as prepared as possible, another important message  is to be patient and comfortable with the unknown. The mystery of faith (including the return of the Messiah) is alive!
Discussion Questions
How would you have felt if you were one of the prepared bridesmaids? How would you have felt if you were one of the unprepared?
What are some ways you are keeping watch for the coming of Jesus? How do our lives look when we are prepared and patient?
What about this story leaves you wondering?
Activity Suggestions
Using this link, work to make an emergency plan for your family or youth group. Talk about the materials you should have on hand, the important information you'd need, and how you would survive.
Invite a speaker over Zoom or in life to talk about emergency preparedness. This could be someone from the Red Cross, an EMT, or someone else who works in disaster response.
Closing Prayer
God, we wait, but God, we can't wait for you! We give you thanks for your Word which inspires us.  Help us to live in a way that is both prepared and patient. We ask that you would point us to signs of your kingdom and help us light the way for others. In your holy name we pray. Amen.
The post November 8, 2020–Be Prepared appeared first on Faith Lens.
Tuesday, October 27, 2020
<![CDATA[
Jen Krausz–Bethlehem, PA
Warm-up Question
How do you make important decisions? What factors do you consider?
Title
According to articles by Foundation for Economic Education, a libertarian think tank, and Fox News, The World Health Organization (WHO) has revised its position to say that countries around the world should not rely on lockdowns to stop outbreaks of the coronavirus. The advice comes as the number of new COVID-19 cases is rising in the United States and across Europe, with some leaders considering new lockdowns to bring the numbers down.
"We in the World Health Organization do not advocate lockdowns as the primary means of control of this virus," WHO envoy Dr. David Nabarro said.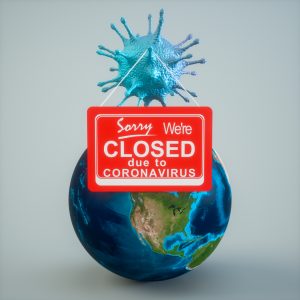 The organization said that lockdowns are causing global poverty to skyrocket. They also are believed to cause other problems like increases in mental health issues, addictions, and suicides.  "The only time we believe a lockdown is justified is to buy you time to reorganize, regroup, rebalance your resources, protect your health workers who are exhausted, but by and large, we'd rather not do it," Navarro said. 
The impact of previous lockdowns on tourism, nations' economies, and other aspects of life continue to have huge global consequences, and some argue that renewed lockdowns would only interrupt the recoveries that many countries are seeing now.  It seems that we may well have a doubling of world poverty by next year," Navarro said. "We may well have at least a doubling of child malnutrition."
Back in March when lockdowns began, health experts thought the death toll from COVID-19 could be as high as 5%. Six months later, the rate is thought to be less than .5%, or 10 to 20 times lower than originally estimated.  Many, however, have argued that it was precisely lockdowns and mandatory masking which have prevented a much worse epidemic.
Back in March, healthcare providers were very worried that hospitals would be overrun and that there would not be enough equipment like ventilators to treat people who needed it. Fewer hospitals than expected in the U.S. were overrun in the way that was feared.  Younger people who are now getting the virus are less likely to need hospital care. 
Because of changes like these, some suggest that lockdowns are less likely to be needed to keep COVID-19 under control. It's not that WHO or world leaders were necessarily wrong to lock down in March and April.    Some scientists believe the death estimate from COVID is still too low due to under-reporting. The WHO suggests that countries should bolster resources devoted to testing and contact tracing, as a means to avoid future lockdowns.  
"The last thing any country needs is to open schools and businesses, only to be forced to close them again because of a resurgence," said WHO Director-General Tedros Adhanom Ghebreyesus .
Discussion Questions
How were you personally impacted by the COVID-19 lockdown earlier this year
How would you react to new lockdowns because of a rise in COVID-19 cases and deaths?
Is the doubling of world poverty a sufficient reason not to lock down again, even if more people get COVID-19 in the U.S. and around the world?
What factors do you think should go into a future lockdown decision?
As the articles cited note, the poor suffer devastating economic impact during a lockdown.  When lockdowns are eased they are also the ones most likely to be be forced to work under unsafe conditions, become ill, and receive substandard treatment.  What does concern for the poor look like in this epidemic?
All Saints Sunday
(Text links are to Oremus Bible Browser. Oremus Bible Browser is not affiliated with or supported by the Evangelical Lutheran Church in America. You can find the calendar of readings for Year A at Lectionary Readings.)
For lectionary humor and insight, check the weekly comic Agnus Day.
Gospel Reflection
This is the Jesus' first recorded sermon  in Matthew, and it is very different from what some rabbis of the time would have said. The sayings commonly known as the beatitudes are not telling people what they have to do to be blessed by God; instead, they are telling them what kind of people and character qualities are already blessed by God.
Instead of requirements, the beatitudes describe what God's grace looks like for humanity. But it is a radical departure from what the culture says about who God blesses and how those blessings come about.  The blessings described in these verses all take place when God's kingdom through Jesus comes near. Blessings like comfort, mercy and purity come to those who life humbles, who experience sorrow, and who are merciful to others.
The prophets mentioned in verse 12 shared messages from God to the people of Israel, which parallels the way followers of Christ are called to share the good news of salvation with others. Jesus knows that not everyone is going to be open to hearing about him, and that his followers are going to face persecution.
In America today, Christians have a great deal of freedom to talk about our faith and share it with others, but that doesn't mean it will always be well-received. Elements of the culture are still hostile toward Christians. Persecution may not include being martyred, but that doesn't mean you won't face some sort of negativity for your beliefs.
It may not feel like God is blessing you when you face persecution, but that's because some of our blessings are not experienced during our life on earth. The kingdom Jesus describes starts now, but its ultimate fulfillment is in heaven.
We can't wait until heaven to look for the blessings of Christ's kingdom, but we also can't expect to fully experience that kingdom in this life either. As Christians, we live in the tension between this life and the next.
Discussion Questions
What kind of person is going to be blessed in Christ's kingdom? What qualities does Jesus say are blessed?
How are those different from the world's view of blessings?
What is the difference between being economically poor and being "poor in spirit"?
What kind of blessings are available to us even in the middle of a global pandemic?
Activity Suggestions
According to Maslow's Hierarchy of Needs, it is more difficult to fulfill spiritual needs when physical needs are not met. This is why so many churches have food banks and clothing drives. Together as a group, identify one way that you can meet a specific physical need of one person or a group of people in your community or elsewhere in the world. For example, through the Heifer Project or the ELCA's Good Gifts program, breeding animals which  produce milk, eggs, or meat can be bought and sent to people in need, so that they can support themselves and their families. 
Closing Prayer
God of heaven, thank you for the physical and spiritual blessings you give us, no matter what is going on in the world around us. Help us to be a blessing to others in turn, and to point them to you as the author of all blessings. Amen.
The post November 1, 2020– appeared first on Faith Lens.
Tuesday, October 20, 2020
October 25, 2021–Healthy in Mind and Spirit
<![CDATA[
Jocelyn Breeland, Sunnyvale, CA
Warm-up Question
What stresses you out?
Healthy in Mind and Spirit
October 10 was World Mental Health Day, sponsored by the World Health Organization to raise awareness of mental health issues around the world and mobilize efforts in support of mental health. Millions of Americans are affected by mental illnesses every year. 
Mental illness among young people is particularly concerning. Suicide is now the second leading cause of death among Americans 10-34 years old. A 2018 Pew Research Center study found that 70% of teens reported signs of depression among their peers.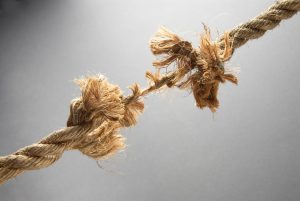 The teen years are stressful for many reasons, including a desire for greater autonomy, pressure to conform with peers, increased access to and use of technology, and exploration of sexual identity. The COVID-19 pandemic has only increased these stress factors. Many young people are physically isolated from their peers, dealing with family financial anxiety due to lost employment, or engaging in difficult (but necessary) conversations brought on by the national reckoning with race and lack of equity.
One goal of mental health organizations is to destigmatize mental illness, to remove the barrier of shame which keeps many from seeking treatment. Mental illness is not a personal failing; it is a medical condition for which there are effective medications and other treatments. In one awareness effort, celebrities such as Selena Gomez, Brad Pitt, Gabrielle Union, Katy Perry, Jay Z, and Mindy Kaling  took to social media to share their mental health challenges and their decisions to seek help. Their message is clear: You are not alone.
Another goal of Mental Health Day is to raise awareness of national and local mental health resources. Young people who think they might need help can start by discussing their feelings with their parents, another trusted adult, or a health care professional. If none of these is an option, here are some places to get help:
Note:  If you or someone you know is in an emergency, call National Suicide Prevention Lifeline 800.273.TALK (8255) or 911 immediately.
National Alliance on Mental Illness (NAMI) HelpLine 800.950.NAMI (6264)
The Society for Adolescent Mental Health website includes a list of online resources, websites, apps and guides here.
Discussion Questions
Which of the stress factors noted most affects you right now?  Why?
Is there a stress factor not mentioned with which you find it hard to deal?
Stress is often associated with a sense that one has lost control.  How has COVID affected your sense of control?  What might you do to feel more in control–or at least lower your anxiety when there are circumstances beyond your control?
What ways to reduce the stress do you find most helpful (for example, regular exercise or prayer)?
Twenty-first Sunday after Pentecost/ Reformation Sunday
John 8:31-36  (Reformation)
Matthew 22:34-46  (Pentecost 21)
(Text links are to Oremus Bible Browser. Oremus Bible Browser is not affiliated with or supported by the Evangelical Lutheran Church in America. You can find the calendar of readings for Year A at Lectionary Readings.)
For lectionary humor and insight, check the weekly comic Agnus Day.
Gospel Reflection
What is the greatest commandment?  Jesus stands before the Sadducees and Pharisees as the wisest and most patient teacher, explaining something which should be obvious to men who have dedicated their lives to studying God's word.   Of course, Jesus knows they are not really on a quest for insight. They're trying to trick him into exposing himself as an imposter.
Jesus' answer to their question is perfect. The greatest commandment is "Love the Lord your God with all your heart and with all your soul and with all your mind." Love for God is the guiding principle for all believers. This establishes our relationship to God. The second, "Love your neighbor as yourself," shows how we respond to God's love in all aspects of our lives. 
Our instruction is pretty simple: love God and share that love in relationships with others. Keep these two commandments and obedience to the other commandments follows naturally. 
Reformation Sunday is this week, a time to consider the message of Martin Luther's Ninety-Five Theses (Disputation on the Power and Efficacy of Indulgences). Luther argues that God's favor is not something that we can earn or purchase. Like Jesus, Luther focuses on our relationship to God. We are loved and, therefore, we respond with love.  Obedience does not put God in our debt; it is what we offer to God out of gratitude for what we have first received. The good news of this day is that salvation does not depend on how much money we have, what we eat, what we wear—or even how perfectly we keep the commandments. It comes from a right relationship with God. Yet, having received the gift of God's care, it is our joy to love God and neighbor.  Jesus is our guide, the light and the way.
Discussion Questions
Of the Ten Commandments (Exodus 20:2-17 and Deuteronomy 5:6-17) which is the hardest for you to follow. Why?
Many have said that the commands to love god and neighbor are not so much two different commandments as two sides of the same coin.  What does that mean?  Do you think it is possible to love God without loving one's neighbor….to love the neighbor without loving God?
What is the difference between being obedient out of a sense of duty or hope of reward and honoring the commandments out of gratitude for God's love?
Jesus is clear about what he regards as the greatest commandments.  Do you think most Christians act as if those these are the greatest commandments?  If not, what do you think they regard as the signs of a faithful Christian?
In verses 41 – 46, what is the meaning of the series of questions Jesus asks the Pharisees?
Activity Suggestions
Together, make a list of ways you – individually or as a group – can support mental wellness. What can you do to help yourself or others relieve stress? How can you establish meaningful connections in the COVID-19 era?
Make plans so that each member of the group can initiate one of these ideas in the next week. 
Next week, compare notes. What went well? What activities would you like to make ongoing projects?
Closing Prayer
Merciful God, thank you for sending your son, Jesus, to show us your love and to teach us how to share your love in our world. Be with us as we learn and grow.  Give us wisdom and strength, individually and as a community, to show compassion to others. In the name of Jesus, amen.
The post October 25, 2021–Healthy in Mind and Spirit appeared first on Faith Lens.